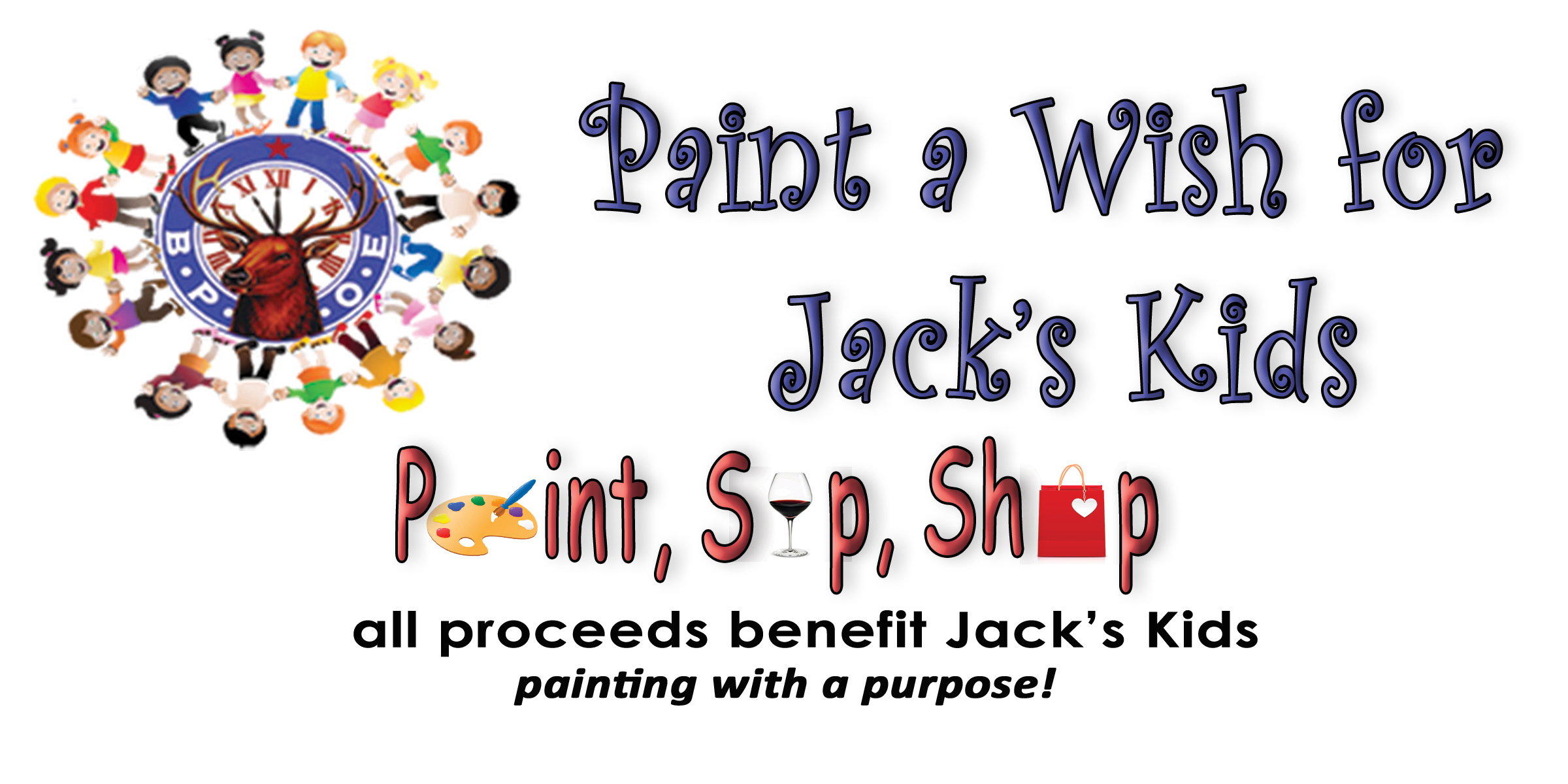 PAINT A WISH FOR JACK'S KIDS
"Paint a Wish (picture displayed above) for Jacks Kids" is our first Paint, Sip and Shop event.
Shopping opportunities!
In between painting stages you can stop by at the vendors tables to pick up a few awesome gifts!
Grab a bite!
Hors d' oeuvres included in the $45. The

"SIP"

is a cash bar. 
Make the FUN in fundraiser!
We can all use a break and a fun night out!
So, join us and paint with a purpose, shop with meaning and sip for fun while helping raise funds for Jacks Kids Families in need.
Reservations are a must! 
Please contact us by April 20th. Payment due upon reservation.
Mail a check to :
Jacks Kids c/o Somerville Elks
375 Union Ave * Bridgewater * NJ * 08807